Shopping Cart
Your Cart is Empty
Thank you for your business!
You should be receiving an order confirmation from Paypal shortly.
Exit Shopping Cart
Doc's Joint and Muscle Rub is a must have in my house. I battle with Rheumatoid Arthritis. Therefore, my joints are always swollen and aching. After using the balm on my elbows, wrist, knees, and foot bottom,

I

feel instant relief. I often forget that my elbows are bone on bone. There no cartilage left in my left elbow. This stuff is good. I used it for headaches, cramps, etc. I take less pain pills at the end of my day.
This is not an #ad ... after riding in the #parade, walking for miles following the parade, and dancing all night at the Ball in heels 👠, I rely on my Doc Joints and muscle to get me through... It helps to reduce swelling, pain, and muscle spasms. My feet are jacked up so don't clown me 😂😂😂😂. Doc's Joint & Muscle Rub
Adrian Long - Heart Media Inc- FM98
Everyone knows that I have been in pain with my back that brought me down. The doctors told me that it is the side effects of not thinking clear and feeling sleepy all the time. It also brings on depression as I cannot do the same work that I'm used to do. I prayed about it every day. Doc's showed up at my store and gave me a sample of this rub. He said that he didn't know why but he felt that he needed to stop by. It was a gift from God that he did. It has been over a week using Doc's. I have cut down on taking pain medicine more than 50%, and I can think clear again. Even my grandma has seen the difference. If you are having any type of pain and it's making you depressed like me, there is hope. Stop by the store because I would like to pass on the blessing that I have received.
T.J. Gaudet - We Care Medical Supply
This is a great product, I use it myself, Just try it you will like it.
Kenielle Finley Countenance

In our home, we use Doc's for back, knee, foot and elbow. We have osteoporosis and chronic arthritis pain. We cannot live without Doc's Joint & Muscle Rub. It is imperative that we keep a supply and not run out. It is an excellent product to use and we get nothing but positive results, soothing pain relief and comfort from the use of Doc's! I would recommend this product 100%.
I received my Doc's yesterday and used it immediately on my knees and feet. My knees felt much better. I didn't need my knee brace and my feet weren't aching from arthritis today. Still working on my husband sprained back but he has had great relief . He is able to stand up straight now and walk with ease. Thanks Doc's!
I tried Doc's for my aches and pains due to arthritis and it works GREAT!!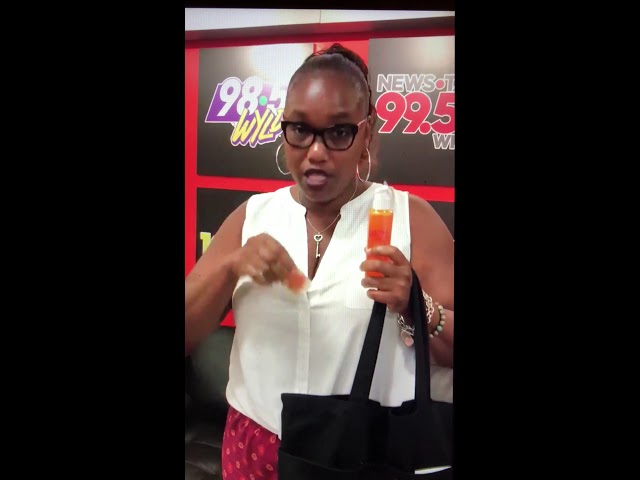 BIG THANKS TO DENNIS aka Doc's Joints & muscle skincare for my gift bag of products !!!! I'm set for the whole year!!! ❤️❤️❤️❤️And to all my friends who been asking from some especially from out of town hit me up now!!! Www.Docs-skincare.com Dennis is from #neworleans #nola #achesandpains #joints #joints&muscle #workout #neckpain #backpain #sciatica #sciaticarelief. Doc's Joint & Muscle Rub
We love hearing from you, let us know how Doc's has worked for you!
0

/